BFL Completes Renovation and New Construction for El Rio's New Downtown Headquarters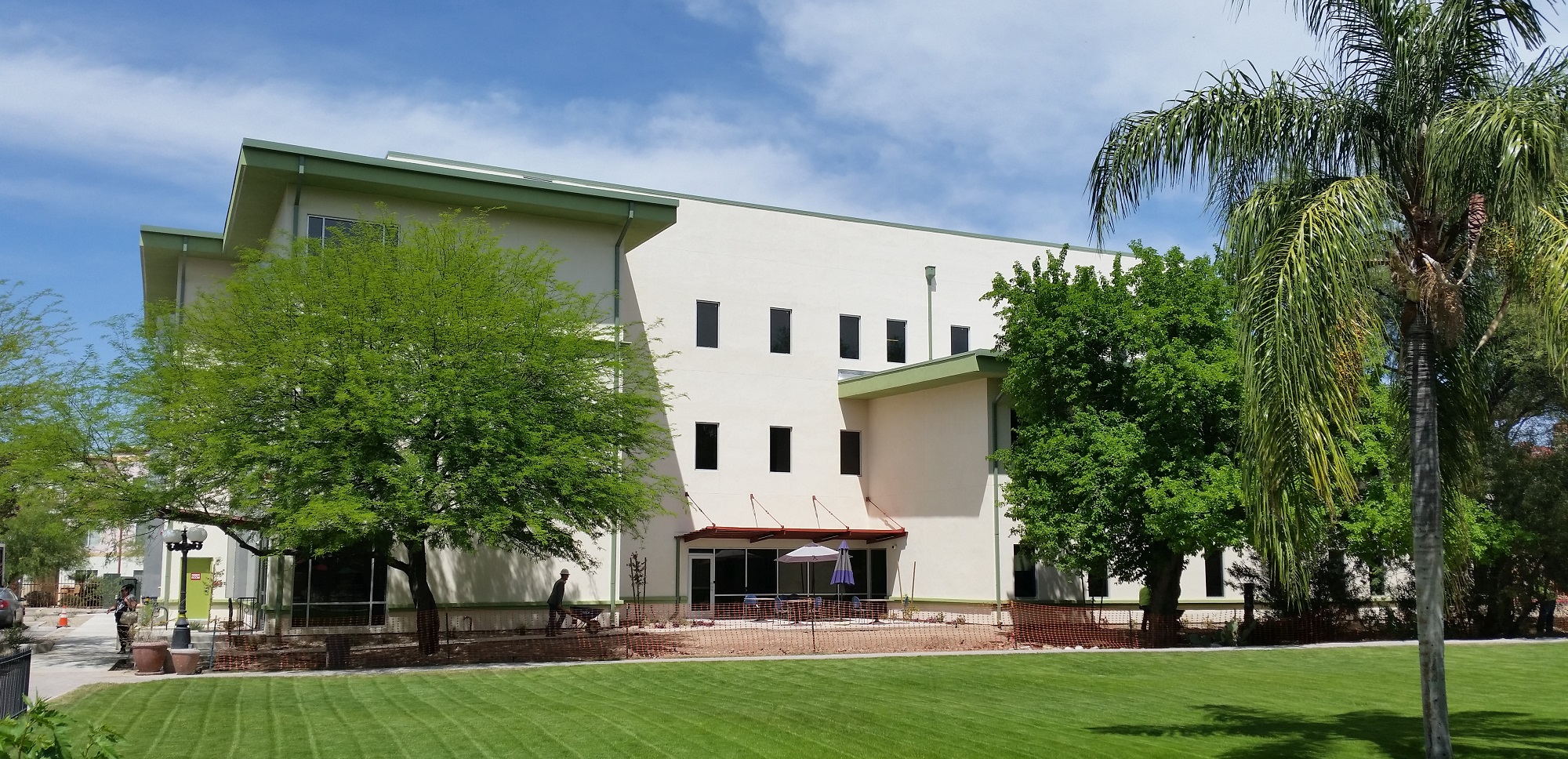 In March 2016, BFL completed work on its latest project with El Rio Community Health Center, the El Rio headquarters in downtown Tucson. This campus consists of the Manning House, a 34,358 square foot mansion built in 1907, which BFL renovated and converted into administrative offices.
Next door to the Manning House is a newly constructed three-story building known as Manning 2. This 36,950 square foot building houses El Rio's Triage Call Center, Information Technology Department, Medical Equipment Sterilization Department, Facilities Department, Shipping & Receiving, and a Wellness Center for employees.
Manning 2 required a number of special features in order to best support the intended uses. Because the building houses El Rio's entire IT Support Department, construction involved the installation of extensive power conditioning systems and a back-up generator. The Triage Call Center, which must be able to function even during large-scale power outages or disasters, is also connected to the back-up generator, and includes its own emergency air conditioning system. The equipment sterilization facility included an array of special fixtures and installed equipment.
For the renovation of the historic Manning House, BFL ensured that the original charm of the early 20th-century architecture is still very much on display, from tiny stained-glass accents, exposed beams and marble fireplaces, to the remarkable sunlit atrium that now functions as a break room. Over 240 El Rio employees now occupy the Manning Campus.